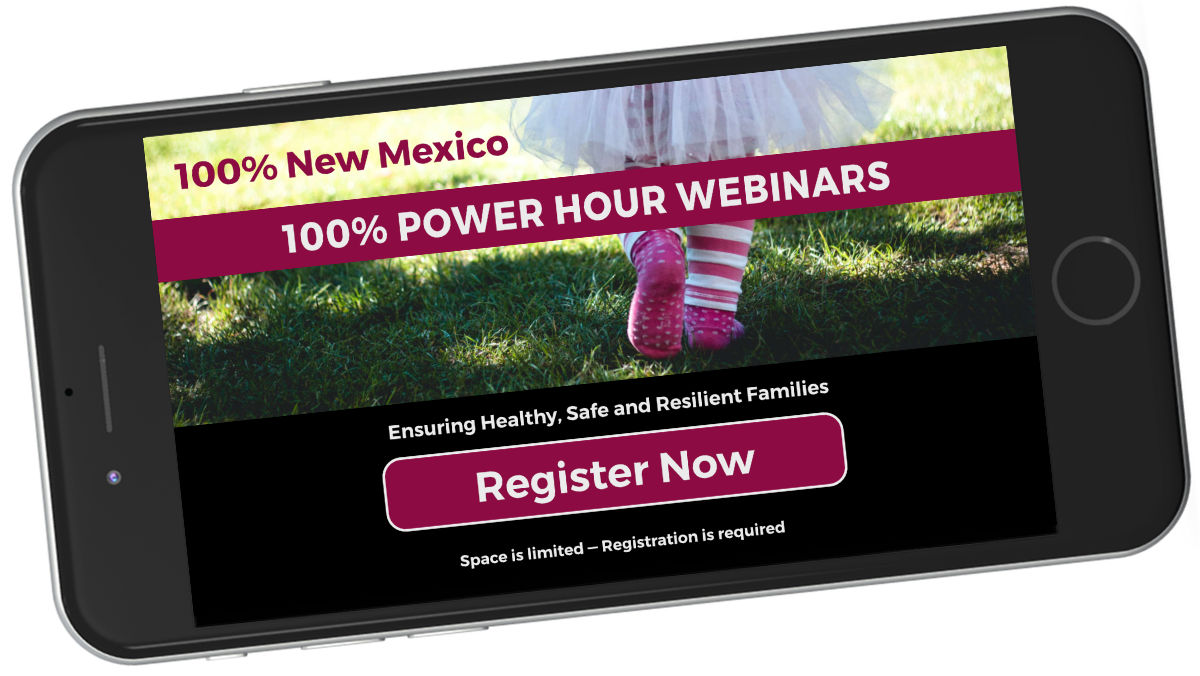 100% POWER HOURS
SUPPORTING YOU AND YOUR TEAM
Join the 100% Power Hours with Dr. Katherine Ortega Courtney and Dominic Cappello, co-directors of the Anna, Age Eight Institute and co-authors of 100% Community and Anna, Age Eight and David, Age 14. The 100% Power Hours guide all community stakeholders and 100% New Mexico participants through the initiative's county-based collaborative process during a four-part webinar series provided throughout the year.
Join us in a process of empowerment designed to strengthen your capacity to transform the world of New Mexico, starting with your community, city, and county. Engage in one of the most groundbreaking initiatives in the nation to address our most costly public health and education challenges. Become a change agent along with thousands of other 100% New Mexico initiative participants.
Next Power Hours
The next Power Hour series takes place in the beginning of 2023.
Please check back for updates.
COST: Free
Together 100% can thrive
For any questions about registering for the Power Hours, please connect with us at annaageeight@nmsu.edu.